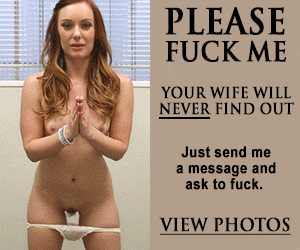 Bhauju ra Bhauju ko Didi lai chikeko
Ma aile 27 barsa ko bhaye yo story 3 years agadi ko ho mero ghar ma hami dui baju bhai ra mom dad basne garthyou mero dai jagere hunu nunchha sarkari jagir bhayeko le kaam ko lagi bela bela bahira jana parne hunchha 1 week ya 10 days samma ko lagi dai ko bihe pachhi ghar ma samanye jasto chali rako thyo ma 23 years ko thiye malai sex ma dherai interest pani thyo ra tyo bela samma maile sex ko anuvab pani li sakeko the tara maile chaheko jati sex garne mauka mildaina thyo ya bhanu paudina the malai porn video haru hena ni sarai man parthyo ra khana khayera raati dherai jaso herne garthe ra chholera aafno chahana pura garne garthe …..yesari din bitdai thyo mero bhauju tyo bela 25 years jati ko hunu hunthyo dai bhauju ko sex life kasto thiyo thaha thiyena tara maile dai ko bihe pachhi dherai choti lukera dai bhauju ko sex gareko herne ni garthe ra tyo bela bauju sex ma sarai interest rakhne jasto lagthyo kina ki dai bhanda badi majja le sex ma ramaune garnu hunthyo …….maile ni dai bhaunu ko sex lukera herne bela bhauju lai nangai parera majja le chikne sapana dekhne garthe tara sahas garna sakeko thina tara ali pachhi hudai jada dai bhaunu ko sex tyeti huna chhodeko jasto lagna thalyo kina ki maile sex herna bhanera paile jasto raat ko time ma jaada dherai choti tyesai farkanu pareko thyo paile bhanda dherai kam matra sex garne garna thalnu bhayeko thyo ra yo kura le malai lagthyo dai ma interest kam bhayechha sayed maile try garne ho bhane bhauju lai chikna sakchhu hola mero dimag ma yehi kura le dera jamayeko thyo ra kasari yo kura pura garne bhanne soch ma hunthe.
ek choti dai kaam le garda nai ktm bahira janu bhayeko thyo ra diuso ko time ma ma room ma tyesai time pass gardai baseko the tyei bela bauju nuhauna janu bhayo maile wasta gareko thina ra tyei bela man ma aayo ki bauju nuhayeko herna parla bhanera ra bathroom ma gareyera herne try gare tara herne thau katai bata milena ra tyesai farkera room mai aayera base ekai chhin ma bhauju bahira aaunu bhayo maile yo thaha payera aafno room bata thorai dhoka kholera bistari here bhauju aafno sarir tauliya le berera aafno room tira jadai thiyo bhauju ali moti hunu hunthyo bhuju ko dudh ko poka ra utheko chak dekhera lado thanki sakeko thyo bhauju room ma gaye pachhi mom dad kata chhan bhanera hera ra mathi kausi ma basnu bhako raichha ra tyei mauka ma bhauju ko room ma jane bichar gare ra milayera bhauju lai chikne bichar gare …..ra bistari room tira lage ra bhauju ko room ko dhoka bistari dhakeleko lock raina chha sayed koi aaune haina bhanera lock nagareko hola ra dhoka khullai bhako le maile aawaj na aaune gari bistari khole ra sutukka bhitra gaye bhaunu tauliya jhikera bhijeko kapal ra sarir puchhi rakhnu bhayeko thyo ra bra laune tayari thyo tara tala panty lagaunu bhako thena aina herera bra ko hook launa khojda aina ma malai dekhnu bho ra hatar hatar tauliya lera sarir chhopne kosis garnu bho malai bhane bhauju ko nango chhak ra aina ma puti dekhera sarai bhai sakeko thyo bhauju laaz manera kehi bolna saknu bhayena ra maile kehi nabhako jasto gari bhauju lai malai kehi saman chaiyeko le aako tara bhauju ta luga change gardai raichha mind nagarunu la bhanera samanye bhayera bhane ani bhauju le kina ke chaiyeko ra bhannu vo …maile khai maile tara tapai ko nude sarir ra puti dekhera birsechhu bhanera sidhai bhani diye ra bhauju le yesto sidhai boleko dekhera kehi bhanna saknu bhayena ani maile thikai chha bhauju dress lagaunu ma tyeti bela samma samjhinchhu bhanera bhauju le aile aaunu ni ta bhanera malai bahira jana dhakelnu bhayo tara ma jaana namanera hos na ta k bho ta lagaunu na maile kaile k t haru ko dudh ra puti nadekheko ho ra tapai ko po aaja dekheko sabai ko tyestai ta honi kehi farak pardaina bhane ra tyespachhi bhauju le ni k ho play boy nai ho kii k ho babu ta bhannu bhayo maile bhane tyesto ta haina tara 2-3 jana lai chikeko chhu tyesai le tha chha bhane maile chikeko kura garda bhauju ali akmakaunu bho ra maile ajha thapdai bhane ani bhauju kasto chha ta tapai ko sex life chai katti ko chikinchha bhanera sidhai bhanide bhauju lai ni normol lagosh bhanera ra bhauju le tyestai ho ni k hunu ra bhanera samanye uttar dinu bhayo maile ajha thapdai maile aaja bhauju ko yo sarir dekhera maile paye ta din raat chikchhu jasto po lagyo sarir pani ani dudh ko poko ra tapai ko puti ta sarai lov lagrdo raichha bhane maile khulera kura gareko le hola bhauju ni ali normol jastai huna thalnu bhayo tara aaja achanak yesto kura tyo ni logne bhanda ni khulera kura gareko dhekhera achamma jasto ni hunu hunthyo ra yettikai ma maile khai bhauju agi maile aina ma matra dekhe ramrari herna paina tapai ko puti ek choti ramrari herna man lagyo bhane …bhauju le yo sunne bittikai k kura gareko agi tha nabhai bhako ho janu tapai ma change garna paryo bhandai bahira pathauna khojdai thyo tara ma bhane aaja jasari ni chikne mood ma the so pachhi j parchha jo josle thaha bhayeni j bhaneni aaja sab dar chhodera bhauju lai chikchhu bhanne man ma lagi sakeko thyo ra maile bhauju ni k bhako ho maile bhanina sabai ko tyestai ho ta taini tapako puti herna ma bhayera po bhaneko k bho ta dekhaunu na k laaz lageko tapai lai ? bhanera sodhe ra laaz nai lageko ho bhane tapai lai laaz nalagne banauchhu ni ta ma paile mero lado dekhauchhu ani ta barabar hunchha ni maile dekhayesi ta tapai lai k bho ra aafno puti dekhauna bhanera aafno thankeko lado nikalera dekhaye ra bhauju kehi bolnu bhayena tara lado majja le herera basnu bhayo ra tyeti nai bela maile hernu na katti bhayo nachikeko jati khera ni thankera garo banuchha ….hernu ta kasto kada bhako chha bhandai aafaile bhauju ko haat samayera aafno lado ma rakhi diye tara tyo bela lagyo bhauju lai ni bhitra kehi ta bhako raichha bolna ta kehi bolnu bhayera tara lado samayera sumsumauna thalnu bhayo ra malai sarai maja lagna thayo ra 1 min jati lado chalayera la janu bhanera feri bahira jana bhannu bhayo tara malai ta jasari ni chiknu thyo so la khai aba puti heru bhanera jabarjasto tauliya jhikera nangai banai diye ra bhauju le nango bhayera ni apthyaro maneko jasto lagena ra maile bhauju ko nango saris sumsumaudai poko ni made ra bistari naroknu la bhauju bhandai puti tira haat lagera ek chhin chalaye ……..
bhauju le kehi bhannu bhayena ra yehi mauka ho bhanera ma thachakka basera bhauju lai tanera bhauju ko puti ma mukh hali hale ra chhito chhito chatna thale kina ki malai aaja jasari ni chiknu thyo ra bhauju lai ta maja aaune nai bhayo ra maja manera bistari khutta kholera mero tauko samayera aafno puti ma dallna thalnu bhayo ra 3-4 min chatera ma uthera bhauju lai basna bhane ra aba bhane maile bhauju ko tauko samayera aafno lado mukh ma kochidiye ra bhauju le kehi nai nasti nagari majja le mero lado chusna thalnu bhayo dherai time bhako le hola 2 min jati bhayesi mero fusi jharyo ra jarne bela maile bhauju lai bhauju jharna lako chha k garu bhane bhauju naboli ajha chusi ranu bhayo majja le ani feri maile ma ta mukh mai jhardinchhu natra bhane ra bhauju le mero lado chusdai tauko hallayera hunchha bhannu bho ra maile sabai fusi bhauju ko mukh ma jhari diye bhauju le majja le sabai fusi chatera safa gardinu bhayo mero lado ra uthera luga launa thalnu bhayo ra maile bhauju man ta tapai lai ni lageko raichha dai ni chhaina kina man marera basne malai ni kati time dekhi chikna man lageko baru hami chikuna ta aaja bhane bhauju le ni aayera mero latreko lado samayera aru lai tha na hos ta hai bhannu bhayo ani maile koslai tha hune ho ra hami le bhane ta tha hunchha ni natra k tha hunchha ta baru kaile chikne bhanera sodhe aaja khana khayera chiku na ta ma aauchhu tapai ko room ma bhannu bhayo maile haina mero room ma ta malai bolauna koi aaudaina baru tapai lai kehi kaam parera mom dad le bolauna aauna sakchha so ma aauchhu yedi tyeso bhayo bhane ni tapai aafnai room bata niskada sanka hudaina ma nai aauchhu bhane ra hunchha bhanera tyo bela ma niklera aafno room ma aaye ra raat ko lai parkhera base tyo din bahira ni jaana man lagena so ghar ma base ra raati khana khayera jaba mom dad sutna janu bhayo ma ni turunta bhauju ko ma gai hale ra kehi kura nai nagari luga kholnu bhandai aafno kura kholna thale bhauju ni ek chhin ma nai nangai hunu bhayo ra ma ni ani dubai bed ma gayera kaam suru garna thalayo paile maile bhauju ko purai sarir lai kiss garna chatna thale poko dekhi pet, thai, chak, puti, majja le chati 10 min jati bhauju yeso garna le nikai tatnu bhayo ra lamo lamo saas ferera bed ma chatpatye jasto hunu bhayo ra malai tanera bed ma sutayera kiss garna lagnu bhayo mailai ni ajha ramailo hun thalyo maile ni bhauju ko lips majja le chuse jibro ni mukh bhitra samma chhirayera majja le jibro ni chuse ra ek chhin tyeso garera bhauju le mero lado chuschhu bhannu bho ra hunchha bhanera ma ma uttano parera sute ra bhauju le mero lado chusna thalnu bhayo ra bhauju lado chusna khappis raichha bhanne kura ni thaha bhayo ra yo chusai dekhera maile bhauchhu lai sodhe ki tapai le bihe aghi dekhi nai chikna thaleko huna parchha bihe aghi kati sanga chiknu bhako chha bhanera sodhe ra bhauju le haina chhaina tyesto bhanera kura tarna khojnu bhayo maile aba hamile j kura ni nalukauda kehi farak pardaina maile kasailai bhanne haina bhannu na k bho ta malai ta man parchha yesto kura bhanera fakauna thale ra bhauju le ni bistari kura kholna thalnu bhayo ra bhannu bhayo paile utai huda ghar mai gareko the kehi choti tara pachhi tyesko bihe bhayo so garna paina ra tyes pachhi job garne thau ma sangai kaam garne kta thyo sathi sanga gayera tyo sanga ni gareko the bhanera bhannu bhayo ra maile sodhe bf ho bhanera tara bhauju le haina sathi ko chai ho sadhai uha ko sathi tyo kta ko ma gayera chikaune garthyo aafno bf sanga ra tyo din malai ni sathi jau bhanera lageko thyo ra tini haru tyo din ni chikna thalyo ra ma dhoka bata chihayera herdai the maile ni chikai ko swad pai sakeko le ra dherai time dekhi chikna napayeko le man lagi rako thyo sarai garo bhaye pachhi ma aafai uniharu chiki rako kotha ma gayera sathi lai tero bf lai malai ni chikna bhanna sarai garo bhayo bhane paile ta sathi le manena tara tyesko bf le jaslai chike ni ma timilai nai maya garchhu tyesmathi ni timro sathi ho k bho ta bhanera fakaye pachhi hami dubai lai chikeko thyo bhanera aafno kura sunaunu bhayo ra ma danga pare ki bhauju ta nikai sexy raichha ra threesome sex ni bhai sakeko raichha jun kura malai ni man parthyo ra maile bhauju lai bhane malai ni man parchha yesto sex tara k garne koi chhai natra majja aathyo baru milchha bhane tapai ko tyei sathi bolaunu ni ta ek choti hami ni garu tin jana bhanera bhane aakhir tapai harule sangai chiki sakeko ho kyare bhanera bhane tara tyo sathi bihe garera bahira gai sakeko kura bhannu bhayo ra aru koi milne jasto bhaye ma try garchhu bhannu bhayo malai ali aash lageko tyo threesome hune bhayo ki bhanera tara nirash huna paryo ra maile khyal khyal mai ki dai aayesi hami daju bhai sanga chikne ta dui ta lado ekai choti pauchha bhane bhauju hasera hunthyo tara k garne dai le chikna nai chodnu bhayo ta k garne bhanera bhannu bhayo ra maile socheko thik raichha bhanne thaha paye ra tyesko karan sodhda tha bhayo ki dai ma kehi problem aako raichha jasle garda sex tyeti nahune raichha ra hami bahun haru bhayeko le yesto kura bahira garnu hunna bhanne soch le ni doctor ko ma jana namannu bhako raichha ra aafai kehi garulai bhanne soch le therapy yestai kehi gardai raichha ……..yo sab kura hudai thyo maile soche yo kura pachhi garula aile lai chikai mai man laune soch le la thikai chha pachhi kura garula ni ta bhanera feri bhauju lai lado chusna bhane ra yeti kura garunjel ali lulo bhayeko lado bhauju ko chusai le feri kata huna thayo feri hami chikai ko khel ma masta huna thalyou ra diuso ni chatne ra chusne matra bhayeko le aba chai chikai suru garna paryo bhanera maile bhauju lai khutta fatayera sutna bhane ra bhauju le tyestai garnu bhayo khulera kura huna thaleko le hami kura garda sabai sidha sidha bolne garthyo kehi kura ma aptyaro nalaune bhai sakeko thyo ra bhauju le ni uttano pardai la babu maile ni dherai bhako thyo nachikeko kosle mero pyas metaula kosanga chikne bhanne sochdai the babu le garda ghar mai bebastha bhayo aba kehi tension bhayena la tyo lado puti ma hali halnnu ta ani chadai jhare ni machchera chiknu ek choti ani feri majja le aaram le garula ni ta yo puti chyati diwos jasto bhako chha bhandai mero lado aafai samayera puti tira lagnu bho ra maile ni dhila nagari ek choti ma lado bhauju ko puti ma chhirayera bhauju le bhaneko jasto machchera fast ma dhakka marna thale ra bhauju dherai din ko pyasi bhayera hola mero chikai le masta bhayera bindas aawaj nikalera chekauna thalnu bhayo jati jati ma dakka marthe bhauju uuuummmmmmm……..ahhhhhh………ohhhhhhh ……uumm uuummm hhaannnn uuuuuffffff gardai karauna thalnu bhayo ek chhin ta malai ni hos bhayena chikai ma masta bhayera tara jhatta yaad aayo bhauju ta thulo swor le bindash karaudai hunu hunchha ra maile ek chhi chikna rokera bhauju kati thulo swor le karako bahira suniyela feri barbad hunchha bhane tara bhauju aakha chimlera mero kammar samayera j sukai hola naroknu chiknu bas bahira suniyos ya j sukai hos aaja majja le chikne ho bindas bhayera dherai din bata pyasi chhu ra tha chhaina aaja kina malai yeti maja aako chha lado ta tagada chha babu ko ra lagdai chha aaja sansar ma babu ra ma matra chhu aru koi chha ra ma majjale khulera aafno khusi garna sakchhu babu bas malai fast chiknu bahira sune ni malai matlab chhaina aakhi ma yo ghar ko buhari hu ra maile yei ghar ko chhora sanga chikdai chhu bhahira ko koi haina ni chhora le buhari chikeko ko kasai sune yehi bhandinchhu kehi wasta nagarnu bas chikai ko maja liu aaja farak anubhav bhako chha pllllzzzzzzz babu mero puti chatne gari chiknu jasari j gari man lagchha chiknu aru kehi wasta nagarnu bhandai kammar samayera aafai hallauna thalnu bho ra tala bata ni jhatka marna thalnu bhayo ra maile thikai ho maja linu chha bhane khulera linu parchha bhanera kehi nasochi feri fast fast pelna thale ra room bhari hamro chikai ko aawaj gunjana thalyo jati ma bhauju ko puti ma mero lado thelthe tyeti nai pyat puch ko aawaj badna thalyo sangai bhauju ko suskera ra aawaj na ma rokiye na bhauju karauna room bhari bhauju ko oooooooooowwwwwwwww ooosss aaahhhhhh oh oh oh yaa babuuuuuuu ppppllllllllllzzzzz plz plz plz babu plz bhitra ajha bitra ho ho ho fast bhandai karaudai hunu hunthyo ra yo aawaj le malai ni sarai majja aauna thaleko thyo sayed room bahira ni suninthyo yo aawaj tha chhaina mom dad le sunnu bhayo ki nai tara hami kehi wasta nagari 10-12 min chikera jharne jasto huna lageko thyo malai ra maile bhauju lai ma jharna lako kura bhane ra bhauju ni tyesari nai karaudai jhare ni jharnu babu kehi chhaina tara naroknu bhandai ajha jod jod le karauna thallnu bhayo ra malai ni jharne time ma aafulai rokna sakina ra bhauju sanga ma ni karauna thale bhauju aaaahhhhh oohhhhhh yyyaaaaa gardai karaudai thyo ma pani ohhhhhhh bhauju love you tapai ko puti le malai pagal banayo ohhhhhhh yaaaaaa bhandai ma ek chhin ma jhare ra bhauju lai jod le angalera sabai fusi bhauju ko puti bhitrai jhare ……. ra ek chhin tyesai basera tala jhare bhauju bhane ajhai mukh banda garera uuuuummmmmm uummmmmmmmm gardai lamo lamo saas ferdai aakha chimlera basnu bhako thyo ra ek chhina ma uthera la babu sarai dami chikai bhayo aaja aaja ko din yaadgar banaunu parchha bhandai uthera mero lado chusna thalnu bhayo ra feri bistari mero lado thankina thalyo feri ra tyo raad 5 choti samma chikai bhayo ra bihana samma dubai jana nude nai sangai sutyou ra tyo din pachhi hami sadhai jaso chance milayera chikna thalyo ra hami bindas bhayera chikne garthyo hamilai kehhi kura ko dar ni nalagen gasto bhako tyo kura ni sabai kura majja le khulera kura garne gareko thou
tyestai din bitdai garda ek time bhauju ko ghar ma bhai ko bahini ko bihe hune bhayo ra bhauju biheko lagi kehi hapta ko lagi maita nai basna parne bhayo ra janu bhayo tyo pachhi feri chikna ko lagi tension huna thalyo din bitdai garda chikne kura le jhan jhan garo huna thalyo ra time time ma chholera kaam chalauthe tara tyesto chitta bujhdaina thyo ra maile bhauju lai ph garera yo kura bhanne garthe ra bhauju le ni tyestai bhako tara bibas bhako kura garnu hunthyo huna ni kehi upaye ni thena tara ek din malai atti bhako thyo ra bhauju sanga kura gardai the ph ma ra ph batai bhayeni sex ko kura garera man bahalauna khoji raheko thyou kurai kura ma maile ma baru bhauju ko ghar ani aauchhau ali raati ra sutukka aayera bihana chadai niskachhu jaso gareni nasakine bhayo bhanne kura garera bhauju le ni aaune ho ta bhannu ho ra ma aaune milaunu ma ta aauchha bhanidiye rabhaujule ni aat garera la 11 baje tira aaunu bhauju 1st floor ma sutne garnu hunthyo aru mathi hunchha so bistari aauda tha paudaina bihana chadai janu ni ta bhannu bhayo ra tyei garne sallah le ma 11 baje bhauju ko ghar tala gayera ph garera aako kura sunaye ra bhauju le ni bistari aayera dhoka kholera sutukka malai bhitra lanu bhayo ra tha napaune gari bhauju ko kotha ma ni pugyou …….tyespachhi dubai jana khusi le hug garyou dherai din dekhi ko pyas metine kura ma khusi pani thiyou ra dhila nagari chikai karyekram suru garne bichar garyou ra bed ma basera kiss garda suru garyou tyo bela bhauju le T-shirt ra pant launu bhako thyo maile bisdari T- shirt kholera poko madna thale ra pant ni kholna bhane ra ra bhauju le kholera panty ni kholnu bhayo ra mero luga haru ni sabai kholdinu bhayo ra tyespachhi 69 possition ma puti chatne ra lado chusna ma masta huna thalyou dubai lai majja aaudai thiyo tara aachanak bhauju ko room ko dhoka dhak dhak gareko aawaj aayo ra dubai ko hos harayo ko ho kina aako k garne kehi sochna sakenau na kasaile tha payechha ki bhanne dar le dimag sunne bhayo k garne hola aafno jwai ko bhai ra chhori lai yesto bela bhetda k bhanne sarai beijjat hune bhayo thulo galti gariyo jasto lagyo tara yo bela chai k garne bhanne sochna sakiyena tara ni hatar hatar aafno luga bokera room ko side ma thorai thau thyo ubhina milne samma jasma parda lagayera changing room jasto bhanayeko thyo ra ma tyei gayera luke luga ta launa bhayeko thina ra bhauju le ni hatar hatar luga lagayera dhoka kholnu bhayo dhoka ma uha ko d d rahichhan ra bhauju le kina bhanera sodhnu bhayo ra d d le haina kaam kehi haina tara mathi garmi le garda sutna sakina so tala aako bhannu bhayo d d top floor ma sutnu bhako thyo ra garmi ko time dhalan ghar bhako le sarai garmi pani hune garthyo ……..ra d d aaja ma yehi sutchhu bhannu bhayo ra bhitra aaune bhayo aba bhauju ra malai sarai aapat bhako bhauju le ni nai bhanna ni sakena d d bhitra aayera dhoka lock garnu bhayo ra bed ma aayera paltinu bhayo ma aajai tyei lukera baseko the k garne kasari niskane tyei sochdai the ra bhauju le ni chupa lagera bed ma paltinu bhayo ra ma lukeko thau tira herdai hunu hunthyo room santa thiyo sabai chuchap thiye bhauju ta nidaune kura bhayena d d chai ek chhina ma suteko jasto lagdai thyo ra aba sustari ma chai niskera jane soch ma the d d ali gahiro nid ma pare pachhi tyetikai ma nidra mai d d kolte fernu bhayo ra kolte fere pachhi biujhanu bhayo ra jurukka uthera takiya nir haat haalera k k gandha yo bhanera khojna thalnu bhayo ra nikalda ta hami danga paryo hatar ma maile mero underwaer nai chhodechhu jun takiya nira raichha d d kolte ferda naak nira parechha ra tyesko gandha le d d lai biujhai dechha ra tyes pachhi d d le haina yo ta kta haru ko ho ta tero bed ma kasari aayo kasko ho yo bhanera bhauju lai sodhna thalnu bhayo bhauju ni kehi bolna nasakera akka bakka parnu bhayo ra d d le chhito bhan kasto yeha kasari aako yo ki koi chha yeta bhandai karauna thalnu bhayo ra uthera yeta uti herna lagnu bhayo ra bhauju darayera koi chhaina ko hunchha ra yeti bela bhandai hunu hunthyo d d le ma lukeko parda hatauda aafno lura samayera nagain ubhiyeko dekhunu bho ra achamma mandai are uha ta hamro jwai ko bhai haina ani yeha kasari tyo pani yesto halat ma bhanera danga pardai hamilai herna thalnu bhayo ra sabai kura bhanna bhannu bhayo ra bhauju le sabai kura bhannu bhayo ra maile ni kehi kura bhane ra d d le ek chhin sochera la thikai chha sex bhaneko chaichha aba timi haru dubai lai milne bhaye thikai chha ta tara aba ma aai hale feri dherai tala mathi garda arulai ni tha hola aaja hos yehi baschhu timi haru garchhau bhane gara na ta ma side ma sutula bhannu bhayo ra hamile haina hos aaja nagarne baru sutau bihana chadai janchhu bhane tara tyeti bela samma maile luga lagai sakeko thina ra maile luga launa khoje tyetikai ma d d le k ho jwai sab yo chai nalaune gift chhodera jana lageko malai bhanera jiskaunu bhayo ra uderwaer ma tira fakdai la yo ni lagaunu bhannu bhayo ra maile liyera launa khojdai the mero latriyeko lado d d le dekhnu bhayo ra khai khai ek chhin suteko lado ni kati maja ko raichha hou aba yeti tha bhai halyo herna ta paichha hola ni ta bhannu bhayo ra sabai kura bhai sakeko le malai ni tyeti apthyaro lagna chhodeko thyo ra maile ni jiskera hunchha ni d d herne bhaye dekhauchhu ta k bho ta nadekheko chij haina bhanidiye dekhna ta dekheko chhu ta duda ko dekheko chhu tara aaja samma aru ko dekhna payeko chhaina bhannu bhayo ……ye ho ra tapai ta baini bhanda ni pachhadi parnu bhayo ta baini le ta dekhne haina kati ko chhirauna bhayko raichha tapai chai k bhako ta bhanera thapi diye …….ra d d le bhannu bhayo k garne ta babu chadai bihe bhayo tyes pachhi ghar ko kaam herdai thik bhayo ta aru tira dimag nai gayena tyei budo ko lado kochyo tyeti ho yelle po moj garechha ta bhandai bhauju lai gala chimatnu bhayo ra mero lado tira hernu bhayo ra yeti kura garda ali jos chadhera mero lado feri thankina thaleko thyo ra d d le mero lado herdai ye lau uthna thalechha ta bhandai mero agadi aayera haat ma linu bhayo d d ni bihe gareko dherai bhako bhaye ni potilo jiu dal ko thyo herda majja ko ra mero lado sauda malai ni majja aayo ra lado thankera tankka bhayo ra la la aba timi haru lai kati tadpaune garne bhaye gare hunchha ma sutchhu bhanera bed ma gayera bhitta tira farkera sutna thalnu bhayo ra tyei bela malai dimag ma aayo d d lai fakayera chikna payeta mero threesome sex ko sapan ni pura hunchha aaja yo chance miss garna hunna jasto lagyo ra maile bhauju lai bistari kaan ma yo kura bhane ra bhauju le feri aru problem hola bhanera dar maneko jasto garnu bhayo tara maile tyo malai chhodnu ma kura milauchhu bhane ra bhaujule ni ok try garnu ni ta bhannu bhayo ra ma bistari bhauju ko d d suteko thau ma gayera bistari pachhadi bata hug garera pachhadi bata tasera sute ra d d le pachhadi farkera are kina timi haru sakkiyo ki k ho bhannu bhayo maile haina d d aaja sutna parla aba raat dherai bhayo jasto lagyo bhane ra kammar ma haat lage ra rakhidiye kina ra raati ko kaam ma raat bhayera k bho ta bhannu bhayo ra maile bhane haina d d tapai ni hunu hunchha aba hami matra moj garne ani tapai lai tyesai huda bore hunchha bhanera ni baru aaja lai hos bhanera ni bhanera bhane ra yo sunera d d le oh ho mero lagi pani yesto sochdeko bhandai ma tira farkanu bho ra la tyeso bhaye ma herara ramaile garchhu ni ta herda ni maja aauchha ni ta bhannu bho maile ho dd tyo ta aauchha tara garda jasto aaudaina ta bhane d d ali nirash bhaye jasto garera k garne ta aafno luck ma chhaina ta yesto k garna sakchhu ta bhanera bhannu bho ra tyei chance ma la d d tapaile aaja buda bhanda aru ko lado dekhnu bho aaja tapai le chahanu bhayo bhane chikne chance ni chha buda ko bhanda aru ko lado bata ma ni bahira ko ni haina d d ko lagi ma tyeti gardinchhu ni ta k bho ra bhane yo sunera d d le kehi bolnu bhayena suti suti mero lado hernu bhayo ra chupa lagera basnu bhayo maile k bhayo d d mero kura man parena ra bhane ra d d le tyesto haina tara ni buda lai aaja samma yesto dhoka deko chhaina so apthyaro lageko chha bhannu bhayo ra maile haina d d tyesto sochna pardaina aaja aile lai tapai aafno buda lai nasamjhinu samjhinu ki matra lado ho chaine puti lai ra tapai ko puti chha ra mero lado ra chikna lai lado ra puri chaina ho buda ko ya aru ko bhanne hunna bhane ra bistari d d ko khuttako kap ma haat lage ra bahira bata nai sumsumauna thale d d ko puti ni tato thiyo ra maile yeso garda kehi bhannu ni bhayena ra khutta ali fattayera malai sajilo banai dinu bhayo ra maile tha paye aba d d lai chikna sakinchha ra bistari maile kurta ko ijar kholera panty bhitra haam halera puti chalai dina thale ra yeta ubhi rako bhauju lai bed ma aauna bhanera luga kholera ra bhauju aafno luga kholera ma sanga tasiyera sutnu bhayo ra mero lado haat ma lera chalauna thalnu bhayo ra ma bhane d d ko luga kholna thale d d pani tyeslai sath dina thalnu bhayo ra sabai luga kholera nangai bhanaye ra aafu nango bhako tha bheyra ali laaz maneko jasto garnu bho ra maile bhane are d d hami sabai ta nagai ho kina laaz mannu hunchha bhane d d le haina babu aaja samma ma ta buda ko agadi ni yesari sabai luga kholeko chhaina tala ko kholera garne ho hamile bhannu bhayo maile bhane thik chha ni ta aaja tapailai dherai kura ko anubhav garauchhu chiknu ko sahi maja dinchhu aaja hami milera tyespachhi d d ni ali khulna thalnu bhayo ra maile d d ko kaam ma la d d mero lado chusnu na ta bhanera d d are nai maile ta gareko chhaina aaja samma tyesto ni garchha hunna bhannu bhayo ra maile ni thikai chha d d lai tyesto kura anuvab chhai so hatar garnu hunna bhanera kar garina ra bhauju lai chusna bhane ra yesto ma khappis bhauju jhamtera mero lado chusna thalnu bhayo ra yo d d le maja ra achamma manera hendai hunu hunthyo aafno baini le mero lado chuseko ra tyeti bela maile d d lai ma uttano parera aafno puti mero mukh ma parera basna bhane d d kina hola bhanera sochdai bhaneko jasto garnu bhayo ra maile d d ko moto chak samayera d d ko puti ma mukh lagera puti chatna thale maile chateko matra k the d d jurukka uthera offfooo bhanera karaunu bhayo maile k bho d d bhanera sodhe are timi haru ta k k garchhau maile aaja samma yesto garako chhaina bhannu bho maile kina maja aayena ra bhanda maja ta aayo tara kasto jiu nai siringa bho bhannu bhayo ra maile kehi chhaina d d first time le garda ho ekai chhin ma tyesto hunna bhanera feri tanera chak samayera chatna thale ra ek chhin ma d d maja manera mero mukh ma aafno puti dalna thalnu bhayo ra hhuuummmmmm siiiiiiiiiiiiiiiiieeeeee uuuuffffff gari aawaj nikalna lagnu bhayo uta bhauju bhane mero lado chusna ma byesta thiyo ra malai ni maja aaudai thyo ek chhin yestai chale
pachhi maile bhauju lai sutna bhanera bhauju ko puti chatna thale ra yo kura d d le bado maja le herdai thyo ra ek chhin ma ma uttano parera sutera bhauju lai mathi aauna bhane ra 69 pose ma lado chusna ra chatna thalyou ra ek chhin yestai gare pachhi maile bhauju lai d d lai ni chusna sikai dinu ni aaja samma garnu bhako raina chha bhanera bhane ra d d ko haat tanera lado chusna issara gare ra d d le baini le lado chuseko dekhera ali man bhayechha ki k ho try garne soch le bistari aayera ali ali gardai mukh bitra halna thalnu bhayo mero lado ra palai palo kaile d d kaile bhauju le mero lado chuna thalnu bhayo ra ek chhin ma ta d d le ni majja le purai lado gwam gwam mukh ma halera chusna thalnu bhora ma bhane masta le bhauju ko puti chatdai the ra sochdai the aaje luck le mero sapana pura bhayo threesome sex garne ra danga pardai chikai ko khel ma masta hun thale ra tyesari chusne chatne ek chhin garisakera ma uthera d d lai aba lado chhiraune haina ta d d tapai ko puti ma bhanera sodhe ra d d le ni hunchha bhannu bhayo ra maile bhane tyeso bhayo ghuda tekera ghopto parnu aaja naya lado le naya tarika le chikchhu tapaile aaja samma jaile ni uttano parera thapeko hola aaja naya tarikale chikchhu pachhi ni yaad hos na ta maile chikeko tapai lai bhanera ghopto parera rakhe ra ma uvviyera nai dog style ma chikna thale ra d d lai ni naya tarika le chikda naya anuvab bhayechha ra maja ni lagna thalechha aafai pachhadi dakka marna thalnu bho ra ma ni d d moto chhak samayera pwat pwat aawaj aaune gari chikna thale full speed ma ra bhauju lai uttano parera sutna issara gare d d ko agadi ra bhauju le tyestai garnu bhayo ra maile d d ko tauko samayera pachhadi bhata dhakka didai bhauju ko puti ma lagera d d ko mukh rakhi diye aba bhane d d le ni thorai kura siki sakera hola chikai ko majja lidai bistari bhauju ko puti chatna thalnu bhayo ra ma d d le baini ko puti chateko majja lidai moto puti ma fast fast dakka launa thale ra 10 min jati ma mero fusi jharne jasto bhayo ra maile bhauju lai bhane kina ki bhauju lai tha chha kaile kahi ma jharna lai chusayera mukh mai ni jharne garchhu ra bhauju aayera mero lado jod jod le chusna thalnu bhayo ra yo d d le herdai thyo d d ko anuhar ujyalo thyo aaja sex ko naya anuvab le garda santusta dekhinu hunthyo ra maile issara le dd lai ni bolayera bhauju ko bata hatayera d d ko mukh ma mero lado halera chusauna thale ra ek chhin chusaye pachhi mero fusi jarna thalyo tara maile lado nikalina ra d d ko mukh bhitra nai jhari diye ra mero jhareko tha payera d d le mero lado mukh bata nikalna khojnu bhako thyo tara maile d d ko tauko samayera nikallna dina ra sabai jhare pachhi lado d d ko mukh ma rakhera d d kehi hunna naramro manna pardaina nildinu ramro lagchha bhanera bhane tara d d le kaile ni nagareko kura le garda hola hataryera bahira falna khojnu bhathyo sayed tara maile aru kehi ber yesari nai d d ko tauko atthyayera lado lai mukh mai rakhe jasle garda d d le mero fusi nanili sukhai bhayena ra nilnu bhayo ra maile lado nikale ani lado ma ajhai baki bhako fusi lai feri chatera safa garna bhane d d lai tara d d le manna bhayena ani bhauju aayera safa sanga chatnu bhayo ra tyo raat bhauju ra bhauju ko d d lai chike majjale bihana samma ra bihana chadai ma farke ra tyo raam hami sabai khusi bhayou mero ni sapana pura bhayo d d lai ni naya anuvab lina mauka payo ra bhauju le ni dherai din chikna napako naya tarika le chikna paunu bhayo ……..tyo din pachhi bhauju ko d d milayera yeta mero ghar ma milne time aaunu hunthyo ya hami bolauthyou ra dai nabhako bela raat basne gari aunu hunthyo ra hami tin jana majja le naya naya tarikale chikne garthyo….kehi samye pachhi ta d d pani khappis hunu bhayo ra khulera chikne bani bhayo fusi ni khane bani bhayo ra majja manera khanu hunthyo ra pachhi bhannu ni bhako thyo dherai time milena ra yeta aauna napako bela buda lai ni puti chatne ta lado chusne garera chikne garna thalnu bhako chha ghar ma ni ra chikda achel nagai nai chikne gareko chha ra d d ko buda le kasari sikeko bhanne kura ma porn film herne gareko baini le herne rai chha maile ni here tyo dekhera sike pani man ni lagyo bhanera buda lai ni film dekhayera maja line gareko rahechha j ho mero chikai ko kura samjhida aile sarai maja lagne garchha ….
SHARE WITH FRIENDS:
Tweet