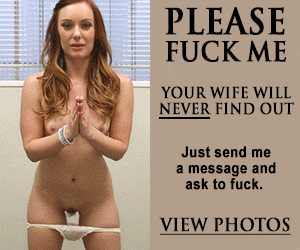 ahile mero internship chalirako cha. mero dad ekdam dherai strict hunu huncha. mero dad ali different type ko strict hunu huncha. He allowed me to wear shorts and other sexy dress. party pani garna dinu huncha. but malai night stand basna kaile dinu hunna. he never allowed me to do this. but malai friends sanga night stand hanna kasto manparcha. mero dad le malai never ever kaile allow garnu hunna.
kahile kahi ta ekdam rispani uthxa. but k chai garna sakincha ra. he's my dad. mero vai pani cha. vailai sabai kura ma free cha. even he can stay a night wid his friends, he can choose any of the field that he likes. ati nai maya garnu huncha vailai. but not for me. aba maile mero life ma j cha tei accept garisake. but vaye pani i hate my life sometimes. ahile ta jhan ma jati badhdai aye mero dad le malai teti nai strict garnu hudai cha. and he's ignoring me as well. tei vayera ma ni afno marji gardai hidna thaleko. maile hotel managementko internship garirako thiye. yei nepal ko hotel ma. tyo hotel 3star hotel ho. hotel manager lai maile sir vanera bolauthye. sir sanga mero daily vet hunthiyo. sir le jaile smile diyera janu hunthyo. malai dekhnu vaye pachi. sir vanda pahila ni mero ek jana kta sanga relation chaleko thyo. tyo sanga sex chai nai. but except sex everything vako thyo. sir sanga mero first sex vayo.
tyo mero first bf sanga ni mero sex vaisakthyo. tesle malai kei pani sure garthyena. just time pass garirako jasto lagthyo. so maile teslai sex chai garna diena. tesko kei pani fix thyena. guff nai hanera sure gareko vaye ni teslai maile dinthye. chalna ta malai ni majai authyo, tyo kura ko lagi ni k roknu jasto lagthyo. so i didn't stop him for that things. sir lai maile tei hotel ma vetekothye. sir maximum time hotel mai hunthyo. afno room ma. sir ko tya personal private room thyo. tei basnu hunthyo. ma bole. sirni masanga ramro sangai bolnu hunthyo. matured vaye pani ekdam classy hunu hunthyo. voice ma pani esto perfection thyo ni. voice pani purai classy man haru jasto ko thyo.
sir sanga mero aune bela ani jane bela sadhai kura hunthyo. ekdin malai message ayo. sir wants to meet me personally. i was happy. ma gaye. sir room mai hunuhunthyo. tya hamile snacks haru khayeu. sir sanga guff gare. teti belai malai sir manparisakeko thyo. aba malai estai kta chaiyeko thyo. purai settled khalko. sir le tei first day nai malai propose garnu vayo. ekdam dherai admire garnu hudo raicha malai. mero barema esto ramro ramro compliment dinu vayo. oh my goss. first time kasaile malai testo compliment deko thyo. tei din hath hold garera he proposed me. maile sir ko background ko barema kei sochina, ekta malai kei yaad ni vayena. malai tyo kei idea nai vayena. but he was married. ra divorce ni vaisakeko raicha. nxt day feri malai room ma bolaunu vayo. ma gaye. maile tyo din si rko proposal accept gare.
he kissed me in my cheeks. cheeks bata kiss gardai mero lips ma kiss garnu vayo. sirlai dherai hatar vaisakeko thyo. kiss gardai gardai ali badi kiss hudai gayo.lips kiss tongue kiss…………..uuuuuuuuuuuuuuuuuuuuuuuuuuuuuuuuuuuuummmmmmmmmmmmmmmmmmm he grabbed my boobs……………aaaaaaaaaaaaaaaaaaaaaaooooooooooooooooooooooooooooooooooooo first choti nai ekdam hardly grab garnu vayo……ooooohhhhhhhhhhhhhhhhhhhhhh myyyyyyyyyyyyyyyyyy gooooooooooooooosssssssssssssss. tespachi i also can't control myself. we both started taking off our clothes. tespachi real wala romance start vayo……………………aaaaaaaaaaaaaaaaaaaaaaaaaaaaaaaaaaaaaaaaaaaaaaaaaaaa
mero boobs grab garyooooooo……….nude ahhhhhhhhhhhhhhhhhhhhhh boobs suckkkkkkkkkkkkkkaaaaaaaaaaaaaaaaaa oaaaaaaaaaaaaaaaaaaaaaaaaaaaaaaaaa sound nikaldai suck garnu vayoooooooooo aaaaaaaaaaaaaa ammmmmmmmmmmmmmmmmmmmmmmmmmmmmmmm mero pussyyyyyy oaaaaahhhhhhhhhhhhhhhhhhh wet vako thyo… aooooooooooooooooooooooooooo ammmmmmmmmmmmmmmmmmmmmmmmmm pussy rub gardai suck gardaiiiiiiiiiiiiiiiiiiiiiiii am,mmmmmmmmmmmmmmmmmmmm aoooooooooooooooooooooooo rub gardai suck gardaiiiiiii aoooooooooooooooooooooooooooooooooo
sir ko penis ghusayooooooooooooooo…………..ooooooooooooooooooooo chirayo mero pussy vitra………..ooooooooooooooooooooooooooooooo it hurts badly. bcz is was my first time. ooooooooooooooooooooooooooooooooooooooooooo i was hurt badlyyyyyyy ooooooooooooooooooo chirayo marne gariiiiiiiiiiii oooooooooooooooooooooooo aaaaaaaaaaaaaaaaaaaaaa ammmmmmmmmmmmmmmmmmmmmmmm jorle chirayo. tespachi sir ko real face dekhe. maile. sir ko tyo expression oh god. kasto ajib lagera………but maile enjoy garirako thye. malia rokna manni thyena. it lasted for 35minutes. and then he discharged.
SHARE WITH FRIENDS:
Tweet